written & directed by CHRISTIAN NILSSON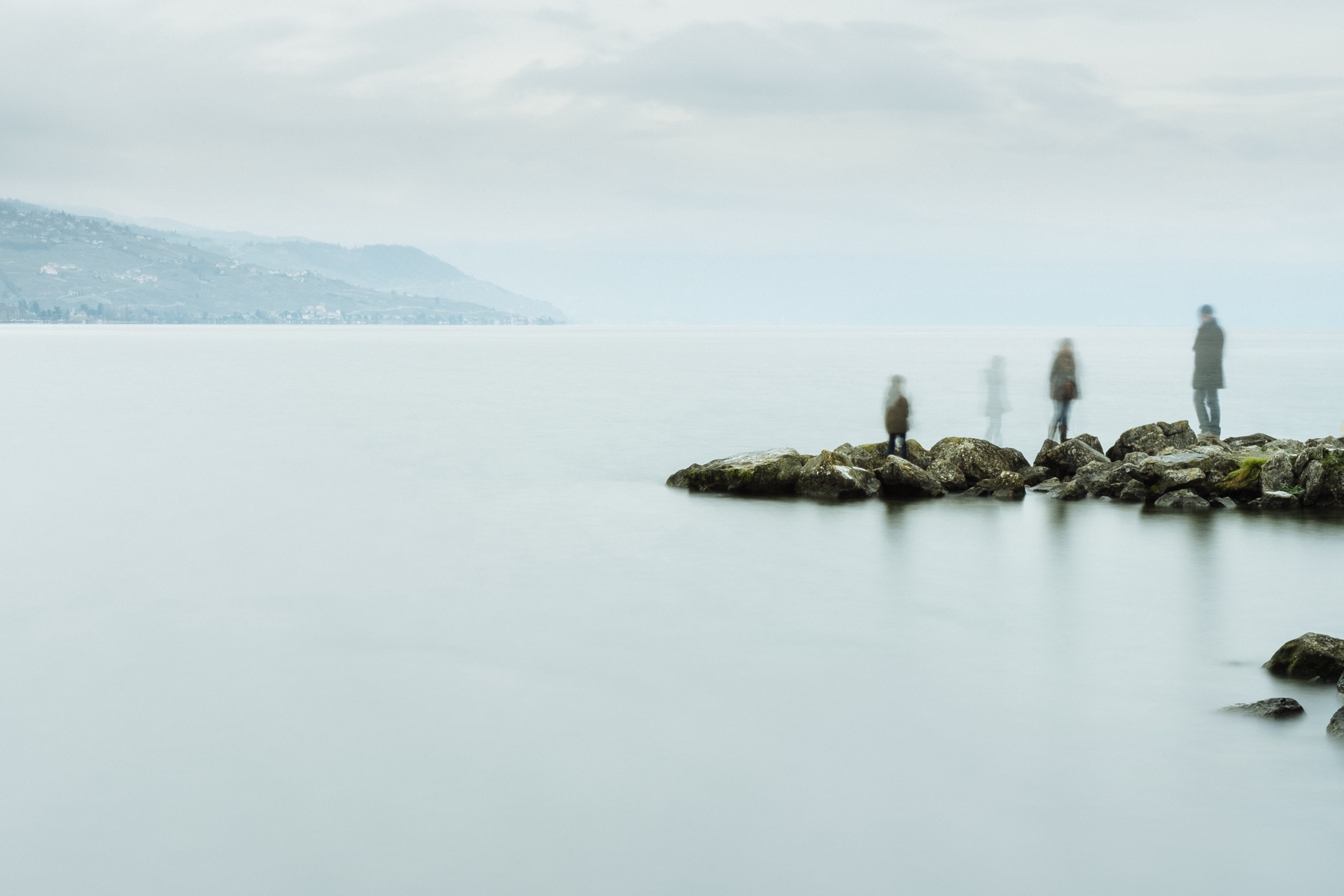 Haunted by an accident he caused ten years earlier, a damaged film director is forced to go back to the scene of the tragedy and face the old friends whose lives he ruined and a town that disdains him.
Jumping between present-DAY and an independent film he made about the accident, we learn the true events played out far differently than in his movie.
CHRISTIAN NILSSON
WRITER / DIRECTOR
Christian is an Emmy Award-winning video journalist, a producer at BuzzFeed Motion Pictures, and an award winning filmmaker. His short film "Excelsior" won the the 2017 Moët Moment Film Festival People's Choice Award. And his short documentary "Fight To Be The Oldest Bar In NYC" received an Emmy Award in 2017 for Best Historical Segment. Nilsson's work has been featured on The Huffington Post, Esquire, The Atlantic, Vanity Fair, and others.
Blythe Frank
EXECUTIVE PRODUCER
Blythe, an independent producer for over 15 years, is based in New York. She holds an MFA in Creative Producing from Columbia University, and an MA in Literature from the Sorbonne. She has worked extensively in development - with Michael Hausman at Cinehaus, the Sundance Lab, and at Middle Kid Inc. She has run production at Flickerlab Studios, Time Inc., and Catman and Mary Productions. Blythe has produced PBS documentaries, award-winning commercials and PSAs, music videos and corporate videos. Her first film, "Kettle of Fish" starring Matthew Modine and Gina Gershon premiered at the Tribeca Film Festival prior to its theatrical release. She produced "Wild Oats" starring Shirley MacLaine and Jessica Lange, and executive produced "Showing Roots" starring Elizabeth McGovern, Maggie Grace and Adam Brody, "Who Gets The Dog" starring Alicia Silverstone, and Rob Reiner's "Being Charlie." She is currently in development on five films with Andy Tennant and works as the COO and Head of Production at Nous Entertainment She is also an adjunct professor at Columbia University in the graduate producing program.
Blythe Robertson
EXECUTIVE PRODUCER
Blythe recently Executive Produced Ira Sach's LITTLE MEN, starring Greg Kinnear and Paulina Garcia, which premiered at Sundance 2016 and was released by Magnolia Pictures. Previously she was EP on Sachs' critically acclaimed LOVE IS STRANGE (John Lithgow, Alfred Molina and Marisa Tomei), which was distributed by Sony Pictures Classics and nominated for four Independent Spirit Awards. She also co-produced the revival of Broadway's SIDE SHOW directed by Bill Condon. Blythe produced ABOUT SUNNY, starring Lauren Ambrose, which premiered at the Toronto International Film Festival, garnered an Independent Spirit Award nomination and was released by Oscilloscope Labs. Blythe was line producer on the PBS series, GOD IN AMERICA, an American Experience/Frontline co-production. Other projects include THE PEOPLE V LEO FRANK, and The History Channel's Emmy-nominated, DESPERATE CROSSING: THE UNTOLD STORY OF THE MAYFLOWER. She is currently in development on several projects. Blythe is a member of the Producer's Guild of America.
saraleah cogan
PRODUCER
Saraleah was the associate producer on Rebecca Miller's 2015 film "Maggie's Plan" starring Greta Gerwig, Ethan Hawke, and Julianne Moore. She worked on the 2014 film "My Old Lady" starring Maggie Smith, Kevin Kline, and Kristin Scott Thomas as the assistant to the producers. Additionally, she co-produced Christian's award-winning short "Excelsior" in 2017.
ROB HINDERLITER
PRODUCER
Rob is a Grammy-nominated and Tony Award-winning Broadway producer and founder of R&D Theatricals. Select credits include: "All The Way" (Best Play 2014), starring Bryan Cranston; David Mamet's "China Doll", starring Al Pacino; the 2016 revival of "Spring Awakening"; and You Can't Take it With You, starring James Earl Jones. Additionally, Rob was an executive producer on the 2017 film "Wakefield" which also starred Bryan Cranston.
ALEX ROBBINS
PRODUCER / LEGAL COUNSEL
Alex is a business and legal affairs attorney for First Look Media, an Oscar-winning media company that includes a digital, television, film, and podcast studio as well as digital video and editorial publication platforms. He was previously an associate at an LA-based entertainment law firm, where he represented clients in the television and motion picture industries, including producers, production companies, studios, and financiers. He received his B.A. from Skidmore College and his J.D. from Boston College Law School.